As writers, it's drilled into our heads that the first line in a book is the most important line. We toil and fret over every word. We wonder if it's strong enough to hook an agent, and editor, a reader. This is the thing that keeps us up at night and taunts our muse to madness. Instead of listing my favorite first lines, I decided instead to go back to ten of my favorite books to see how the authors I fangirl over started their books.
'I bear a deep red stain that runs from my left shoulder down to my right hip, a trail left by the herbwitch's poison that my mother used to try to expel me from her womb. – Grave Mercy by Robin LeFevers
'A beginning is the time for taking the most delicate care that the balances are correct." – Dune by Frank Herbert
'It is so appropriate to color hope yellow, like the sun we seldom saw.' Flowers In The Attic by V.C. Andrews.
'Blue Sargent had forgotten how many times she'd been told she would kill her true love.' The Raven Boys- Maggie Stiefvater
'My pen falters, then falls from my knuckly grip, leaving a worm's trail of ink across Fedwren's paper. – Assassin's Apprentice by Robin Hobb
'The naked child ran out of the hide-covered lean-to toward the rocky beach at the bend in the small river.' Clan of the Cave Bear by Jean M Auel
'Jack Torrence thought: Officious little prick.' The Shining by Stephen King
"We shouldn't go back," Gared urged as the woods began to grow dark around them. – Game of Thrones by George RR Martin.
'It is a truth, universally acknowledged that a single man in possession of a good fortune, must be in want of a wife.' Pride and Prejudice by Jane Austen
And last, but not least. . .
'It was a dark and stormy night.' – A Wrinkle In Time by Madeline L'Engle
This one took me by surprise. Really? How could one of my all-time favorite children's book and a classic start with a line that is often parodied and scolded as a huge no-no? Upon further research, I found that she chose this cliché on purpose, echoing
the first line from 19th-century novelists, Edward George Bulwer-Lytton's "Wrinkle". Goes to show, if you're going to break a rule, you better have a good reason.
What are the first lines from your favorite books? How do they stack up to today's standars?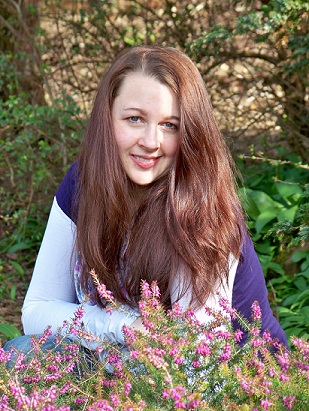 Pretty Dark Nothing
, Month9Books, April, 2013
Book 2 (Title to be announced), Month9Books, 2014
Website
Blog
Facebook
Twitter
Goodreads