'We grow great by dreams. All big men are dreamers. They see things in the soft haze of a spring day or in the red fire of a long winter's evening. Some of us let these great dreams die, but others nourish and protect them; nurse them through bad days till they bring them to the sunshine and light which comes always to those who sincerely hope that their dreams will come true.'
Woodrow Wilson
At the age of ten I started my first novel. (No, you can't read it. It's buried in a deep dark hole somewhere in the Tasmanian Outback and guarded by a three-headed dingo.) I told my parents I wanted to be published by the age of sixteen. I also told them I wanted to be Wonder Woman,
Dallas Cowboy cheerleader, a Broadway star, and an archaeologist. Those dreams faded. I never did get that invisible jet, but the dream of being a writer stayed with me.
After college I decided to stop dreaming and start doing. I joined the Society of Children's book Writers and Illustrators, joined a writer's group, read books on writing, went to conferences, workshops, and most importantly, I started writing every day.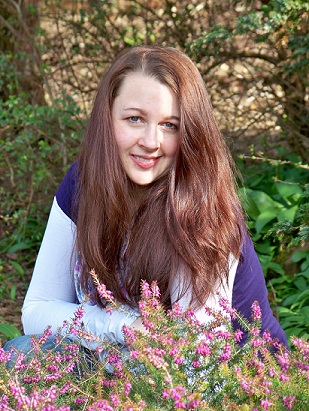 After cutting my teeth writing short stories, poems, magazine articles, and even a play or two that never saw the light of day, an idea that would later become Pretty Dark Nothing started to germinate. Writing a full length novel scared the crap out of me. I had never ventured to write anything that long before, but they story, the characters nagged at me, urged me to write. When I started writing it, something clicked; I knew I had found my voice. The words poured from me and it was euphoric.

I was in love.

I worked and polished and sent it out into the world. I had a lot of positive feedback and a close call with one of the big six, but rejection and disappointment were the only outcome. At the time, we're talking late 90's, horror was a dead genre and YA didn't have a big market share either, so YA horror was a tough sell.
I felt discouraged. I wanted to cry and scream in frustration, and in all honesty, I gave up. I quit. I put Pretty Dark Nothing in a drawer and turned my back on it. I tried to write other novels but Pretty Dark Nothing was a fire that refused to die. Finally I relented and took another look at the manuscript.
'Our greatest glory is not in never falling, but in rising every time we fall.' ~Confucious
It had potential, but needed to be torn apart. I rewrote and rewrote and worked it till it shined. And then I sent it out into the world again. I sent it out with the expectation that rejections would come, just as they had before. And then something amazing happened. On March 22nd, 2012, I opened my e-mail to the offer of a two book deal from Month9Books
Like the Woodrow Wilson quote, I nourished and protected my dream, nursed it through bad days and after 26 years, I became a published author. That's a long time to carry a dream with you.
It's been two years since signing my publishing deal with Month9Books and almost a year since the release of my debut, Pretty Dark Nothing. Time has flown by in a streak of edits, cover reveals, book tours and school visits. Every day thank my ten year old self for setting that goal all those years ago. Achieving what you want doesn't always happen overnight. It takes work, vision, passion, determination, persistence, and most of all it takes patients.
So in the words of Henry David Thoreau – '
Go confidently in the direction of your dreams. Live the life you've imagined. If one advances confidently in the direction of his dreams, and endeavours to live the life which he has imagined, he will meet with a success unexpected in common hours.'
To learn more about Heather Reid and her books, head over to her website: http://www.heatherlreid.com/